Terrell Davis News & Media
Browse all of TD's news and media on this page. From ordering a personalized Cameo video, to TD's career highlight videos, to a colorful photo gallery and live Social Media feeds you can stay connected with all things Terrell Davis, Pro Football Hall of Famer!
Be sure to click the button below to book TD to speak at your next event!!

​​​​​​​You'll be glad you did!

Order a personalized video from Terrell Davis​​​​​​​. This video will feature Terrell with a custom personalized message to your desired recipient. Share your TD video message on social media or on your website!
Don't wait, get your personal TD video today!

Click the button below to order now!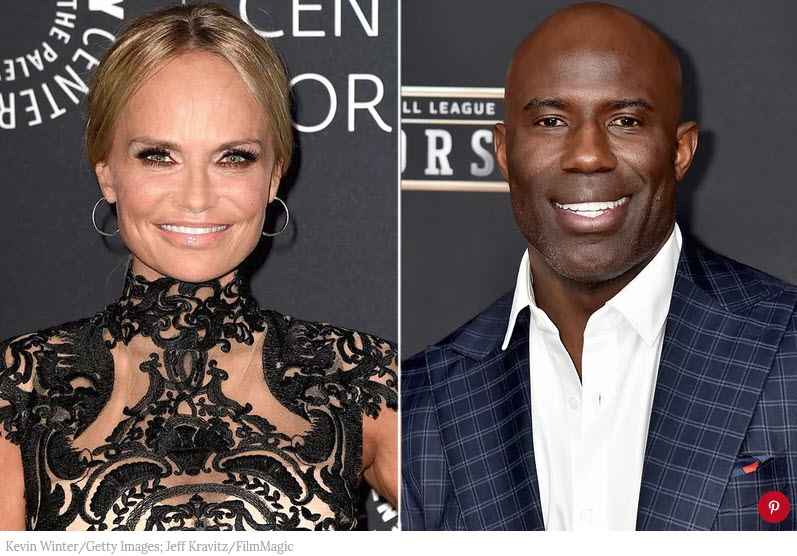 Kristin Chenoweth and Terrell Davis Bond over Living with Migraines: 'You Have Somebody that Understands'

Kristin Chenoweth and Terrell Davis have battled debilitating migraines for most of their lives. Opening up to PEOPLE, the two share about how they cope
By BRIANNE TRACY | March 25, 2019 04:30 PM
At first glance, it seems that Kristin Chenoweth and Terrell Davis couldn't be more different — one is a petite 4'11" Emmy and Tony-winning powerhouse and the other is a towering 6'0″ National Football League Hall of Famer.
But at the Migraine World Summit in Los Angeles on Tuesday, it was clear the two had a lot in common. After sharing their at the event, they instantly bonded over their experiences with battling migraine headaches.
"Listening to Terrell talk, I thought, 'Boy, do I understand what he means,' " Chenoweth, 50, told PEOPLE. "I was so relieved to know that I was in such good company. Here's a man who won all of these Super Bowls — and he's a migraine person? It does give you comfort to know that you have somebody that understands." Read full article​​​​​​​